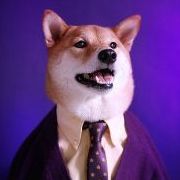 𝙂𝙀𝙏𝙏𝙄𝙉𝙂 𝙎𝙏𝘼𝙍𝙏𝙀𝘿
IMPORTANT NOTICE
First & foremost this is NOT! the official page for RSM
Join the largest freeroam experience on FiveM with 2000 other players! yes! 2000!!!! Unleash your imagination with the perfect balance of chaos and order. Official Discord for RSM : https://discord.gg/Vht5U4NXvA Download Link for FiveM : https://fivem.net/ FiveM is a modification for Grand Theft Auto V enabling you to play multiplayer on customized dedicated servers, powered by Cfx.re. Once FiveM is installed you want to look for RSM Freeroam #1 ( you NEED the base GTAV ) Link : https://rsm.gg/servers GTA 5 How To Install FiveM On PC (GTA Roleplay) 2020 Tutorial:https://www.youtube.com/watch?v=KWMGlr9BTso  

Once you log in you will be prompted with this screen You want to select the option on the right ( passive car meet style gta ) Once in that mode press F1 & select the top middle option this will ( image 2 ) and that will bring you to your main menu where you can spawn cars / do mods etc ( image 3 ) ( YOU CAN CREATE YOUR OWN CHARACTER FROM THAT SAME MENU ) get used to the environment you will be using it ALOT!





Now that you have done all this and by now hopefully you have created your very own charecter and saved him / her / they / them lets get you into a lobby Now press F5 and you will recieve this menu in the next image below You want to join the lobby with the most people in and fly there .... yes i said it ... FLY and fast too..... Press F2 this is called Noclip this has released your car from the map and you can now fly press Q to go up Z to go down F2 to releasse and A to go forward to release the F2 while flying forward press shift once every couple of seconds and you will speed up to get there faster then anyone else! once you get to 10th speed and press again it will go back to 1 WOLLAH! you should now be on your way to the next meet in your brand spanking new car .... now considering the mic system is working ( modded lobby etc ) when you get to the lobby car meet you can press N to speak to people through your mic or press T for text!